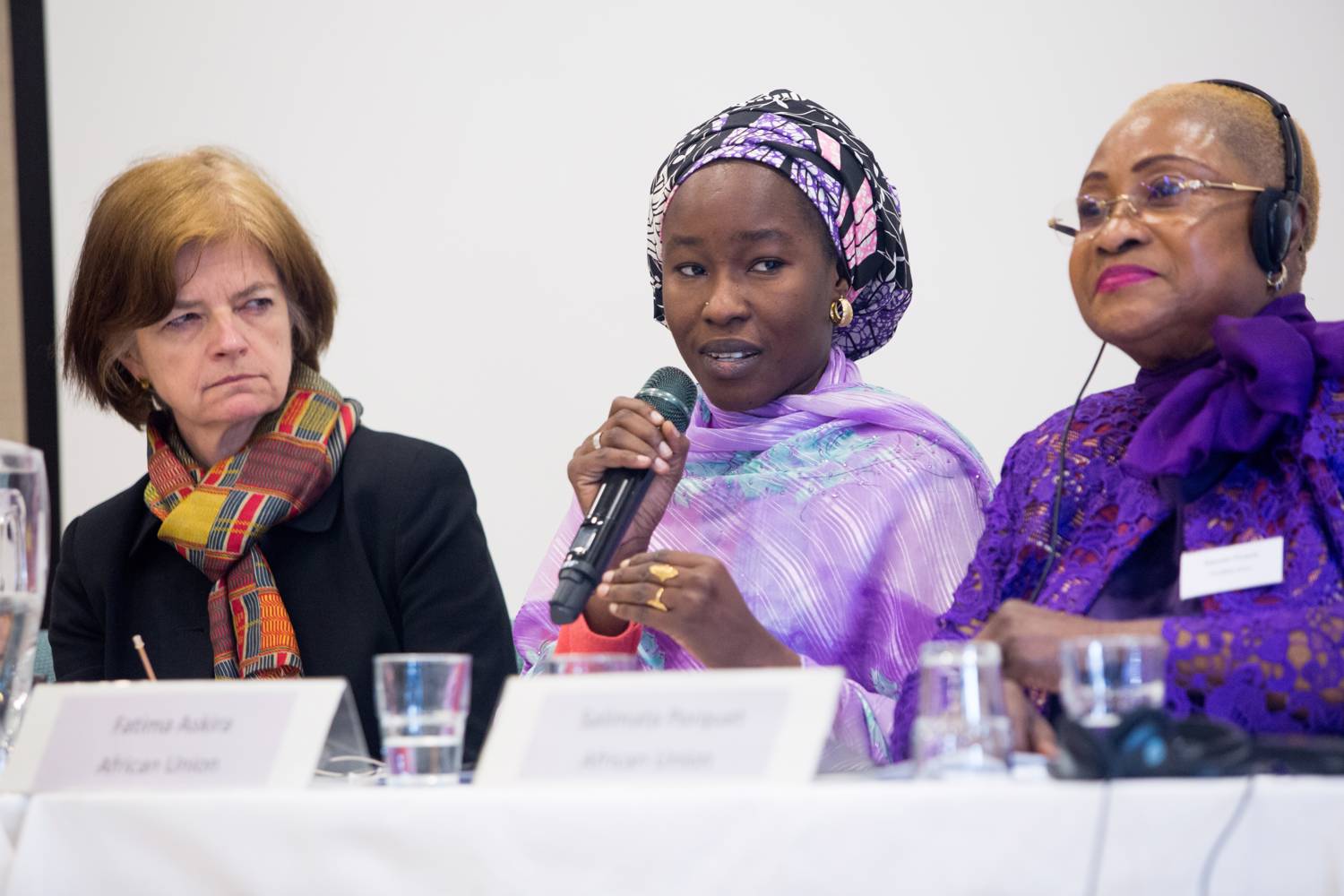 On 5-6 December 2018, PRIO and Chr. Michelsen Institute (CMI) is organizing a conference on Women and Peacebuilding inAfrica as part of a research project funded by The Carnegie Corporation of New York and the Norwegian Ministry of Foreign Affairs.
The conference will examine the consequences of women's exclusion and inclusion in peace talks, peacebuilding, and political institutions in countries affected by war in Africa.
Key subjects for discussions at the conference are:
Women's inclusion and exclusion in post-conflict governance
Women activists' informal peacebuilding strategies
Women's legal rights as a site of contestation.
Women have been largely excluded from peace negotiations in many parts of the world, even after the passage of UN Security Council Resolution 1325 on Women, Peace and Security in October 2000, which was intended to remedy this. However, women in Africa have been engaged in peacebuilding for a long time and there are considerable experience and lessons that could be brought elsewhere regarding what strategies have worked and what have not. Although the inclusion of women into peace agreements has been weak overall, it is still stronger in Africa than in other parts of the world. A comparative perspective of the situations in Algeria, Nigeria, Somalia, South Sudan and Sudan demonstrates that women's inclusion in legal reform and political representation are important arenas for stemming the tide of violent extremism in Africa. The rise of Islamic groups influenced by Salafism and other conservative ideologies is posing new challenges in many African states. Women often find themselves at the front lines of war, not only as victims but also as prime opponents of some of the more extremist trends in affected societies.
The conference will feature a panel debate open to the public, followed by closed roundtable discussions. The overall aim of the event is to inform and discuss research findings with Norwegian stakeholders (scholars, policy makers, civil society representatives) who have the potential to support and shape peace processes, constitutions and legislative exercises in Africa and beyond.
Program and invitation to the public panel debate will follow. Participation at the closed roundtable discussions is by invitation only.