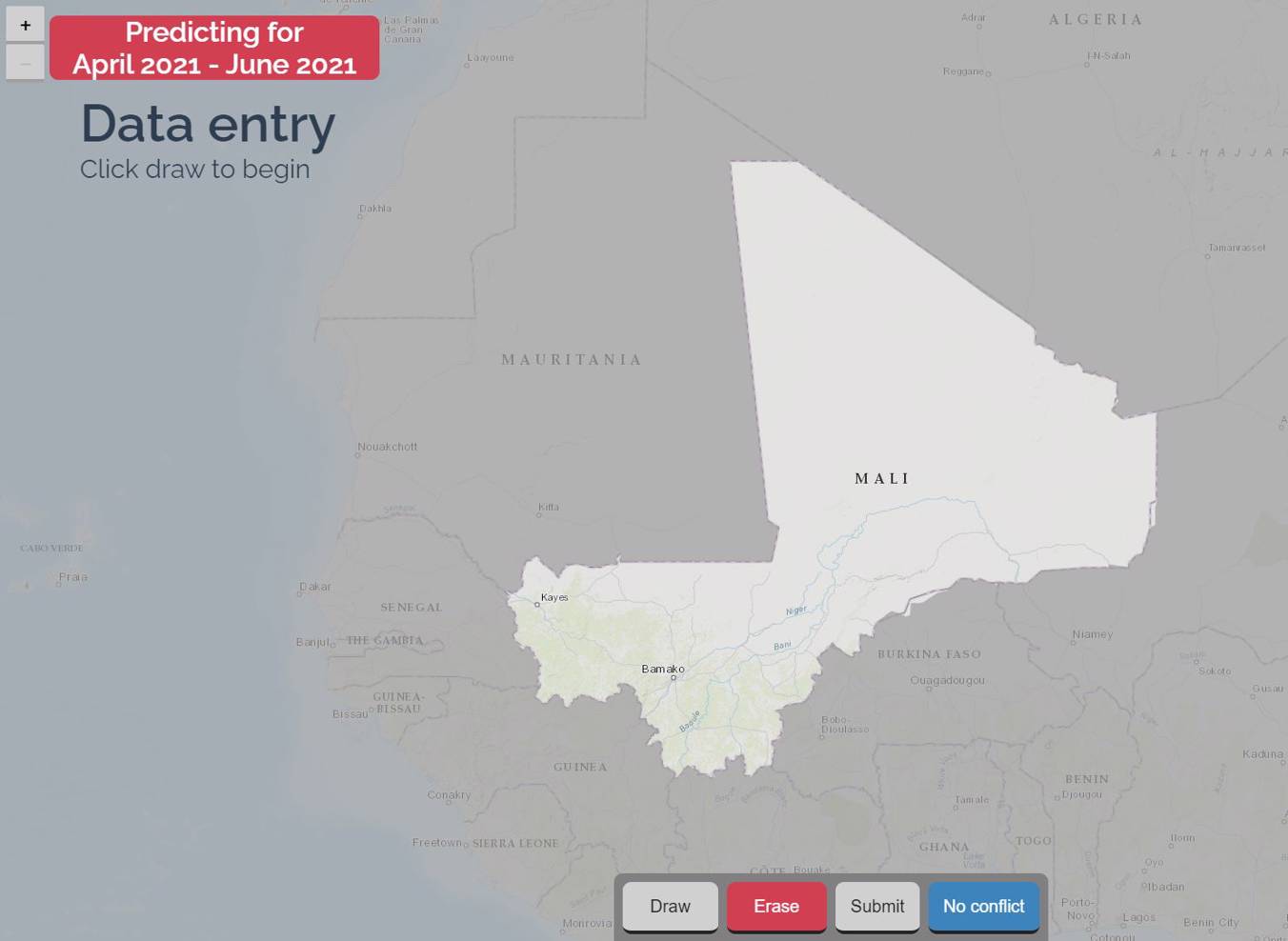 Round two of conflict prediction in the Conflict Cartographer project is now open. Country and area experts are invited to add their conflict predictions using the project app. The project focuses on 35 countries in Africa that have experienced conflict within the past five years.
To get as accurate predictions as possible, the project members hope to attract as many people as possible that have any knowledge on conflict in Africa to share their predictions. The exercise is open for all. To participate go to https://conflictcartographer.prio.org/.
The survey will be run four times in 2021, where the experts will be asked to predict three months ahead. The survey will open one month before the prediction period starts, and close it the day before it starts. The prediction periods are 1. January – 31. March, 1. April – 30. June, 1. July – 30. September and 1. October – 31- December.
The Conflict Cartographer project is part of PRIO Conflict Trends. Find out more on the project page here.
You can also listen to PRIO's Peace in the Pod to hear Siri Aas Rustad discuss the project.