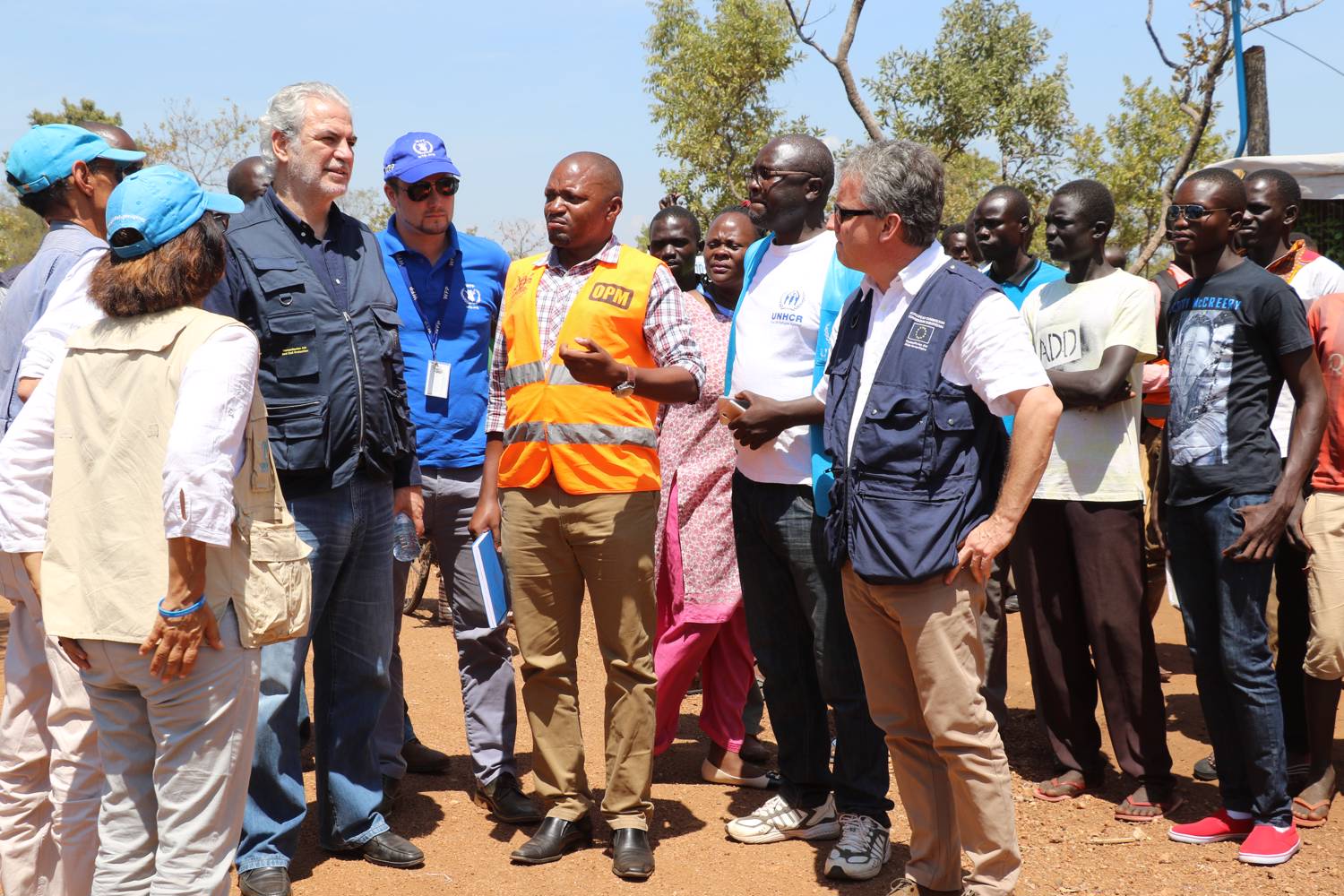 PRIO to co-host academic workshop in Kampala on the role of local humanitarian actors and their accountability practices. Abstracts deadline: 15 January.
In situations of protracted humanitarian crisis, local residents and institutions – including religious actors, grassroots initiatives, businesses – as well as diaspora groups, are key humanitarian actors. They are often the first to assist in emergencies, and they remain engaged throughout the complex crises that may follow. Little is known about how accountability is understood and practiced by (local and transnational) citizens and institutions. While the international humanitarian sector relies heavily on technical-financial systems, civic humanitarians often depend on trust-based social networks and social media. How is accountability defined and practiced locally at the meeting point between local civic and international professional humanitarianism in protracted crises? What can we learn from these practices that may benefit attempts towards localization within the humanitarian field? We aim to debate these and other questions in an academic workshop that brings together scholars with a wide background of disciplines, methodological approaches, geographical interests and thematic expertise.
PRIO, in collaboration with Makerere University and various other partners, will host this workshop in Kampala, Uganda, 22-24 June 2023. It is not possible to participate virtually.
https://prio.wufoo.com/forms/z1b0ften1dmpu4g/
  [**Please submit abstracts via this online form by 15 January.**](https://prio.wufoo.com/forms/z1b0ften1dmpu4g/)  

Expected contribution
In order to facilitate targeted contributions that address the core theme of the workshop, we ask participants to prepare papers of 5 000 – 8 000 words. The written contributions will be circulated to participants in advance, but will not be posted online. A post-workshop publication with a selection of papers is a possible outcome.
Format and costs
The workshop will have a limited number of participants and will not be open to the public (15-20 participants in total). Selected participants must cover their own travel expenses. The organizers will cover accommodation (4 nights) and meals for the duration of the workshop. There is no participation fee. We may have funding available for candidates who cannot cover their own travel. Please indicate in the form if that is the case.
Context and host
The workshop is organized in conjunction with the research project 'Holding aid accountable. Relational humanitarianism in protracted crisis' (AidAccount), which is funded by the Research Council of Norway. It is convened by the AidAccount research team.
Timeline
Deadline Call for Abstracts – 15 January 2023
Notification of selection – 10 February 2023
Deadline Draft Papers – 1 June 2023
Arrival in Kampala – 21 June 2023
Workshop dates – 22-24 June 2023
Departure – 25 June 2023
Abstracts should be 200-250 words long. You will also be asked to fill in your name, discipline, institutional affiliation, position and gender.