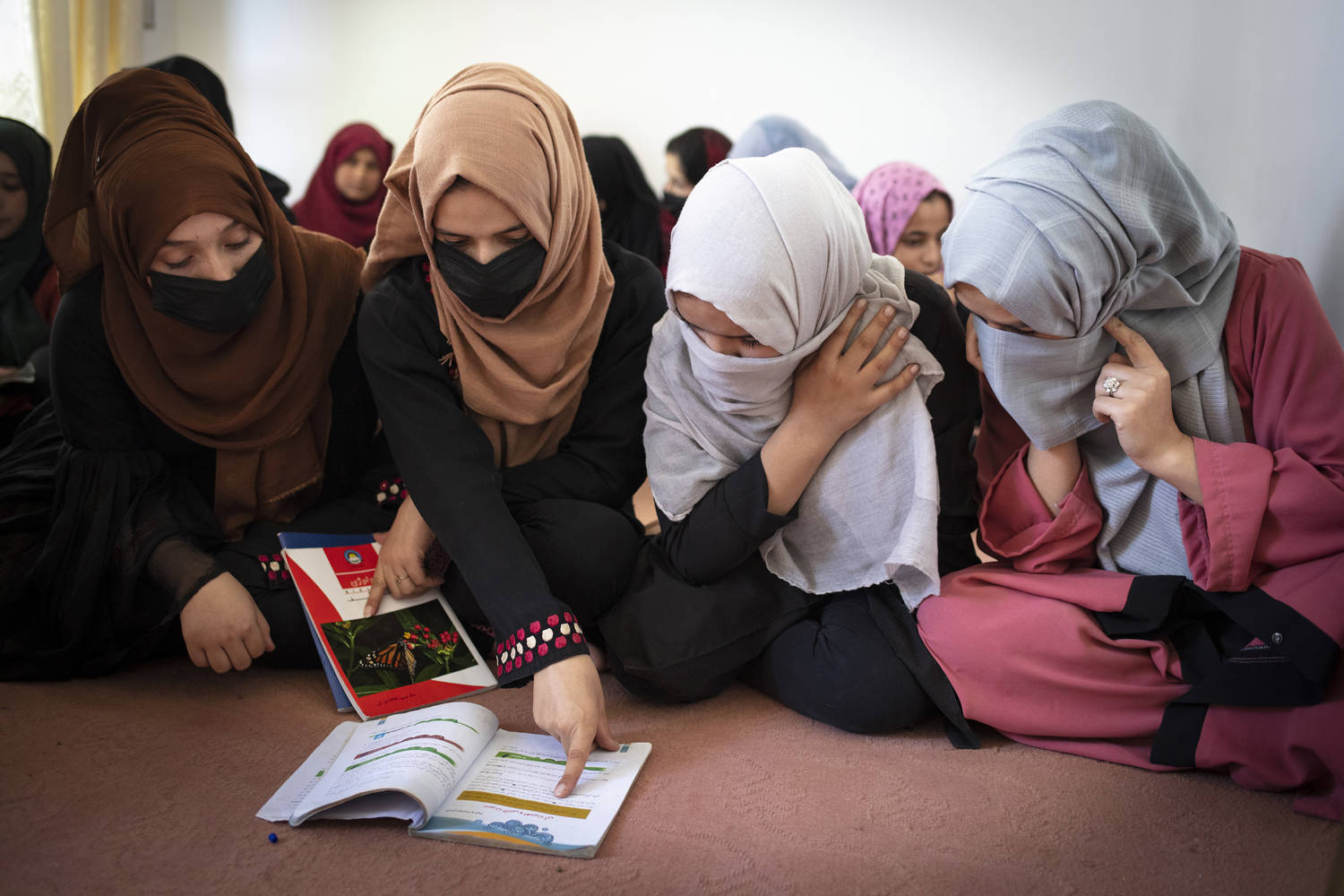 Afghanistan ranks worst of 177 countries in terms of the status of women, according to this year's Women, Peace and Security (WPS) Index launched today in New York.
Denmark leads the 2023 rankings as the top country to be a woman, scoring more than three times higher than Afghanistan at the bottom. Yemen ranks second lowest and the Central African Republic is third in the global listing.
The Index finds that societies where women are doing well are also more peaceful, democratic, prosperous, and better prepared to adapt to the impacts of climate change, according to the fourth edition of the report.
The WPS Index, published by Georgetown University's Institute for Women, Peace and Security (GIWPS) and the Centre on Gender, Peace and Security at the Peace Research Institute Oslo, draws on recognized data sources to measure women's inclusion, justice and security in 177 countries. The WPS Index uses 13 indicators to measure women's status, ranging from education and employment to laws and organized violence.
The United States ranks 37th this year, scoring similarly to Slovenia, Bulgaria and Taiwan in the second quintile.
"With its scores, rankings, and robust data, the WPS Index offers a valuable tool for people working on issues of women, peace, and security," said Elena Ortiz, the lead author of the WPS Index. "Policymakers can use it to pinpoint where resources are needed. Academics can use it to study trends within indicators and across regions. Journalists can use it to give context and perspective to their stories. And activists can use it to hold governments accountable for their promises on advancing the status of women."
All of the bottom 20 countries on this year's Index have experienced armed conflict between 2021 and 2022. In most of these countries, more than half of women live in close proximity to conflict.
"Since 2021, Afghanistan has ranked the worst in the world to be a woman. Afghan women wake up each day to no jobs, no education and no autonomy over their lives. This report should serve as a wakeup call to world leaders that that all Afghanistan's women are imprisoned," said Torunn L. Tryggestad, Director of the Peace Research Institute Oslo's Centre for Gender, Peace and Security.
The WPS Index underscores how inconsistent countries can be in terms of women's wellbeing. For example, Vietnam ranks 24th on women's security but 154th on justice for women. All countries have room for improvement and our Index helps identify where women are facing disadvantages and where action is needed.
The fourth edition of the WPS Index also offers subnational analysis of Colombia with WPS Index scores calculated at the provincial level. Despite the 2016 Peace Agreement, two thirds of Colombian women live within 50 kilometers of conflict. Provinces most affected by conflict and those with higher Indigenous and Afro-Colombian populations tend to score lower on the WPS Index.
"The world is enveloped in a growing number of conflicts. At the same time there is a rise in authoritarianism targeted to pushing back women's progress. The Index reminds us that there is a direct correlation between the wellbeing of women and the wellbeing of nations. Investments in advancing gender equality are also investments in peace, security and prosperity," said Ambassador Melanne Verveer, Executive Director of the Georgetown Institute for Women, Peace and Security.
The WPS Index report is funded by the Norwegian Ministry of Foreign Affairs.
Media Contact for interviews
The Peace Research Institute Oslo, Michelle Delaney, Communication Director, michelle@prio.org, mobile +47 94165 579
Georgetown University, Sarah Rutherford, Director of External Affairs, Sdr56@georgetown.edu, +1 412 965 9275
Georgetown University's Institute for Women, Peace and Security seeks to promote a more stable, peaceful, and just world by focusing on the important role women play in preventing conflict and building peace, growing economies, and addressing global threats like climate change and violent extremism. We engage in rigorous research, host global convenings, advance strategic partnerships, and nurture the next generation of leaders. Housed within the Walsh School of Foreign Service at Georgetown, the Institute is headed by the former U.S. Ambassador for Global Women's Issues, Melanne Verveer.
The PRIO Centre on Gender, Peace and Security is a resource hub for gender research at the Peace Research Institute Oslo. The Peace Research Institute Oslo (PRIO) conducts research on the conditions for peaceful relations between states, groups and people. Its researchers seek to understand the processes that bring societies together or split them apart. PRIO's Director also presents his own shortlist for the Nobel Peace Prize each year, something based on his own assessment. Founded in 1959, PRIO is an independent research institution known for its effective synergy of basic and policy-relevant research.