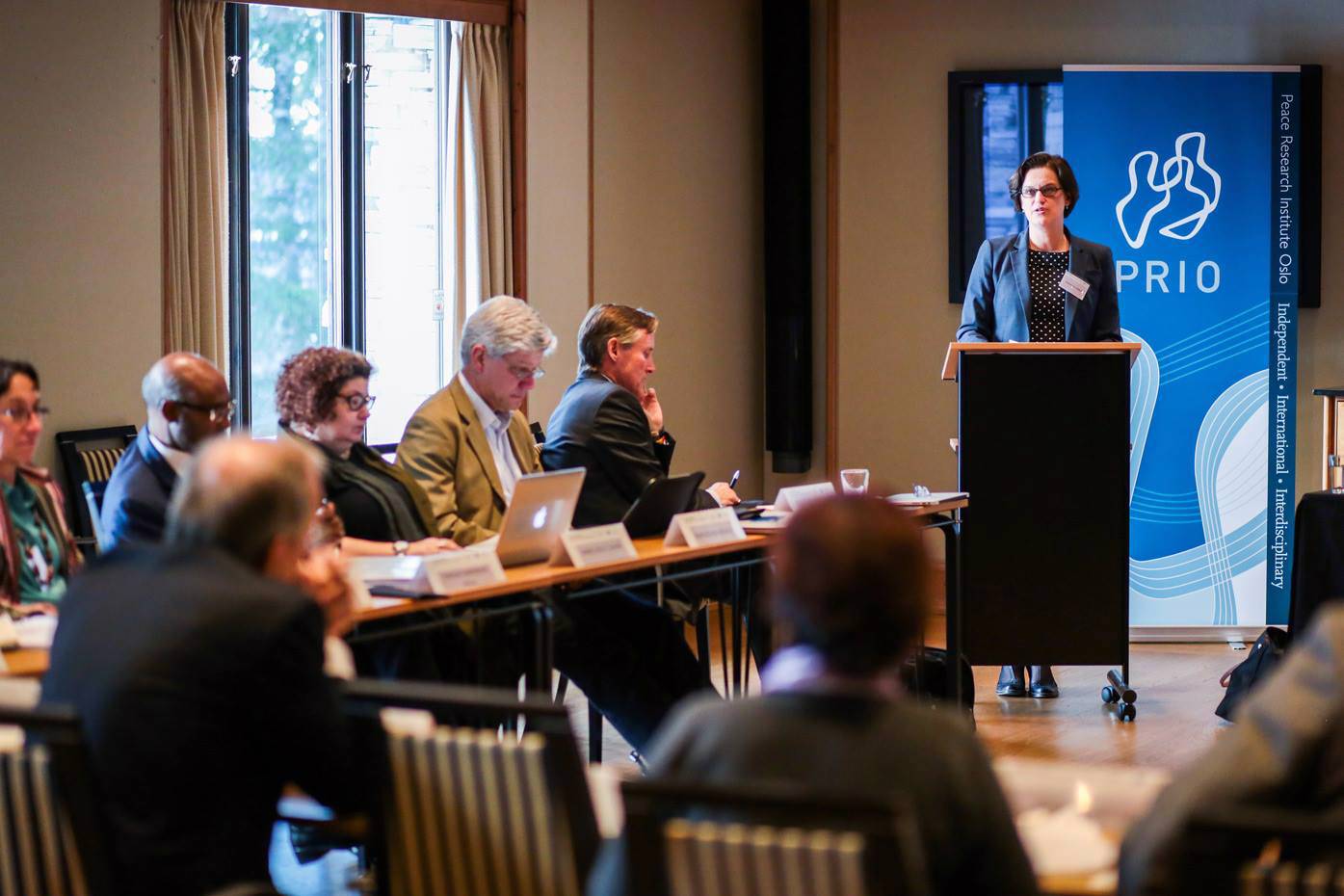 PRIO will host a Workshop in Oslo on the Mediator as a Gatekeeper and Door Opener. The workshop will bring together an international group of experts and scholars to discuss the responsibility and ethical challenges of the peace mediator as a gatekeeper and door opener in peace talks.
As armed conflicts involving non-state actors have more than doubled within the last decade, particularly in the Sahel region and the Middle East, the mediator's role in including and excluding and maybe even inviting specific conflict actors has become an increasingly prevalent issue in peace processes.
The workshop will not only explore and discuss the ethical questions regarding the mediator's role in legitimizing the parties in peace negotiations, but also in promoting the participation of various underrepresented groups at the peace table.
The workshop will highlight a variety of viewpoints and will include a welcome speech by the Deputy Director of PRIO and head of the PRIO GPS Centre Dr. Torunn L. Tryggestad, a public keynote lecture by former senior UN consultant Dr. Carsten Wieland, and roundtable discussions with researchers and mediators, including Peter Wallensteen, Dag Nylander and Hilde Frafjord Johnson.
A comparative case study of mediation gatekeeping and the resulting inclusion/exclusion in peace talks relating to the Arab - Israeli conflict (Jensehaugen), as well as two case studies for comparison (Bramsen on Colombia, Lidén on Sudan/South Sudan) will precede the roundtables.
The workshop is funded by the Research Council of Norway (HUMEVAL) It is co-organized by Jørgen Jensehaugen (PRIO), Isabel Bramsen (Lund University) and Kristoffer Lidén (PRIO), co-hosted by PRIO Middle East Centre and the PRIO GPS Centre, and will draw on synergies with the PRIO-led FAIR project.
This will be a hybrid event, with both a live audience, and a live stream for those who cannot attend in person.