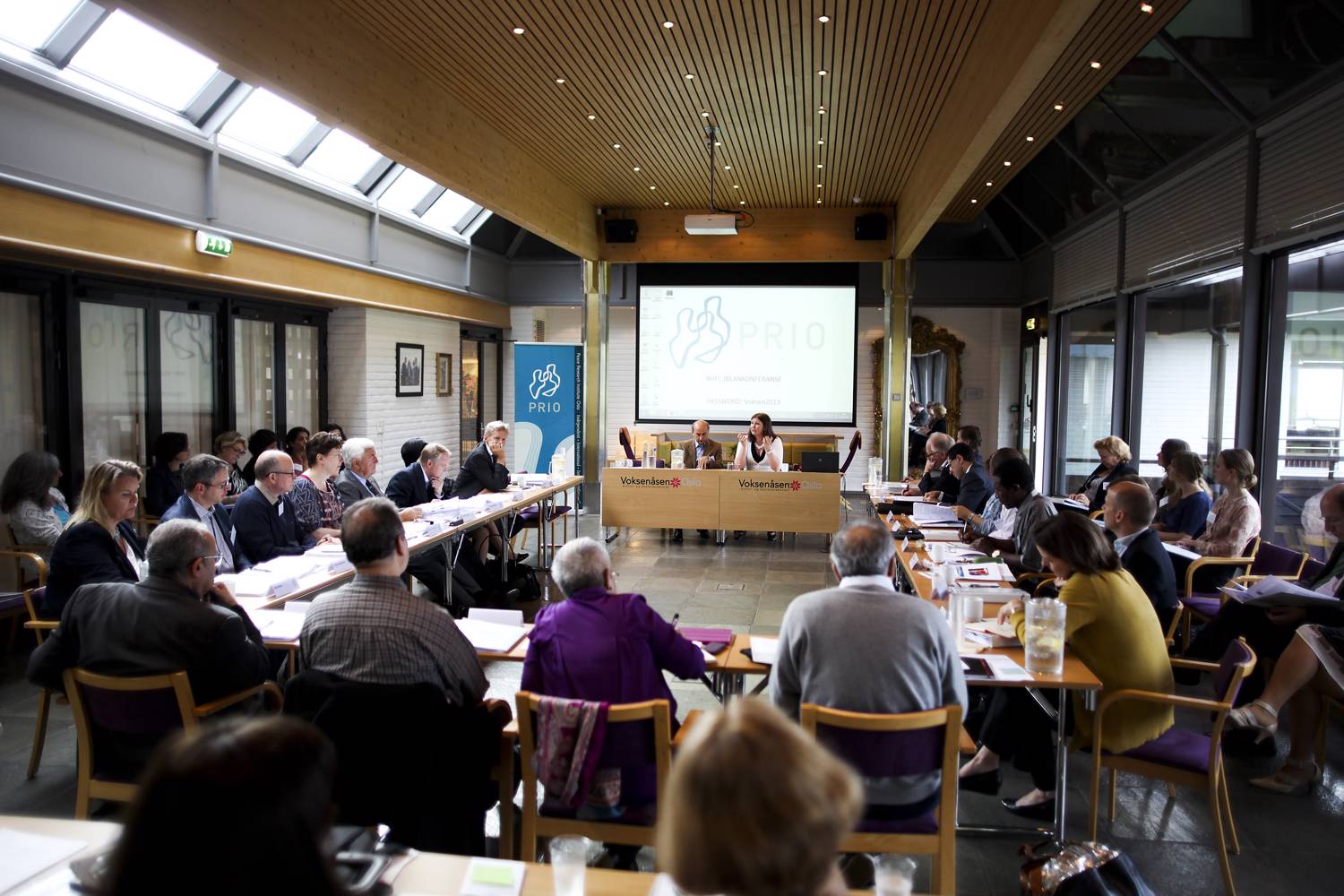 The first of a new series of High-Level Seminars on Gender and Inclusive Mediation Processes will be held in Oslo this autumn.
The seminar will be opened by Norway's Minister of Foreign Affairs Børge Brende. He will be joined by Director of Policy and Meditation at the UN Department of Political Affairs (DPA) Teresa Whitfield, who will also be participating in the three-day seminar. Other participants will include high-level mediators, special envoys and mediation experts, including representatives from various UN agencies, national governments and international organizations as well as researchers and religious leaders.
Background to the seminar
Following the adoption of Security Council Resolution 1325 (2000) on women, peace and security, the promotion of women's effective participation in conflict mediation and addressing their specific needs in peacemaking efforts is a high priority for the United Nations and Member States.
However, in spite of many global and regional commitments and initiatives, the number of women and gender experts involved in formal peacemaking processes remains rather low, and few peace agreements include gender-relevant provisions or harness the resources women may contribute to reach more sustainable peace. The overall objective of the seminar is to generate more consultative processes by promoting women's effective participation and building inclusive, gender-sensitive mediation capacity at international, regional and national levels.
The seminar will offer practical "how-to" strategies and tools for conflict assessment and process design to expand participation and opportunities for women and civil society and for including women more systematically in implementation bodies. It will also provide specific information, advice and language on gender-relevant components of substantive issues, including on conflict-related sexual violence, in ceasefire and peace agreements.
The seminar aims to increase participants' awareness of the roles women may play in resolving and sustaining conflict. It also deals with dilemmas of inclusivity and efficiency in mediation, such as how opportunities for women's participation in mediated processes are affected by culture and local traditions. The seminar is also designed to apply the UN's normative women, peace and security frameworks as leverage for mediators.
The seminar is an initiative that started in 2013 for envoys, senior mediators and senior mediation experts. It is organized by the UN DPA, PRIO, Crisis Management Initiative (CMI), and the Governments of Norway and Finland. At PRIO, the seminar is one of the activities under the Gender, Conflict and Peacebuilding project led by senior researcher Torunn L. Tryggestad. Participation in the seminar is by invitation only.
A follow-up piece on the seminar will feature in the next issue of the PRIO Gender, Peace and Security Update.
The seminar is by invitation only
Seminar hashtag: #GenderInclusion
Contact information
For questions, please contact Julie M. Hansen (julhan@prio.org, +47 41 15 68 40)