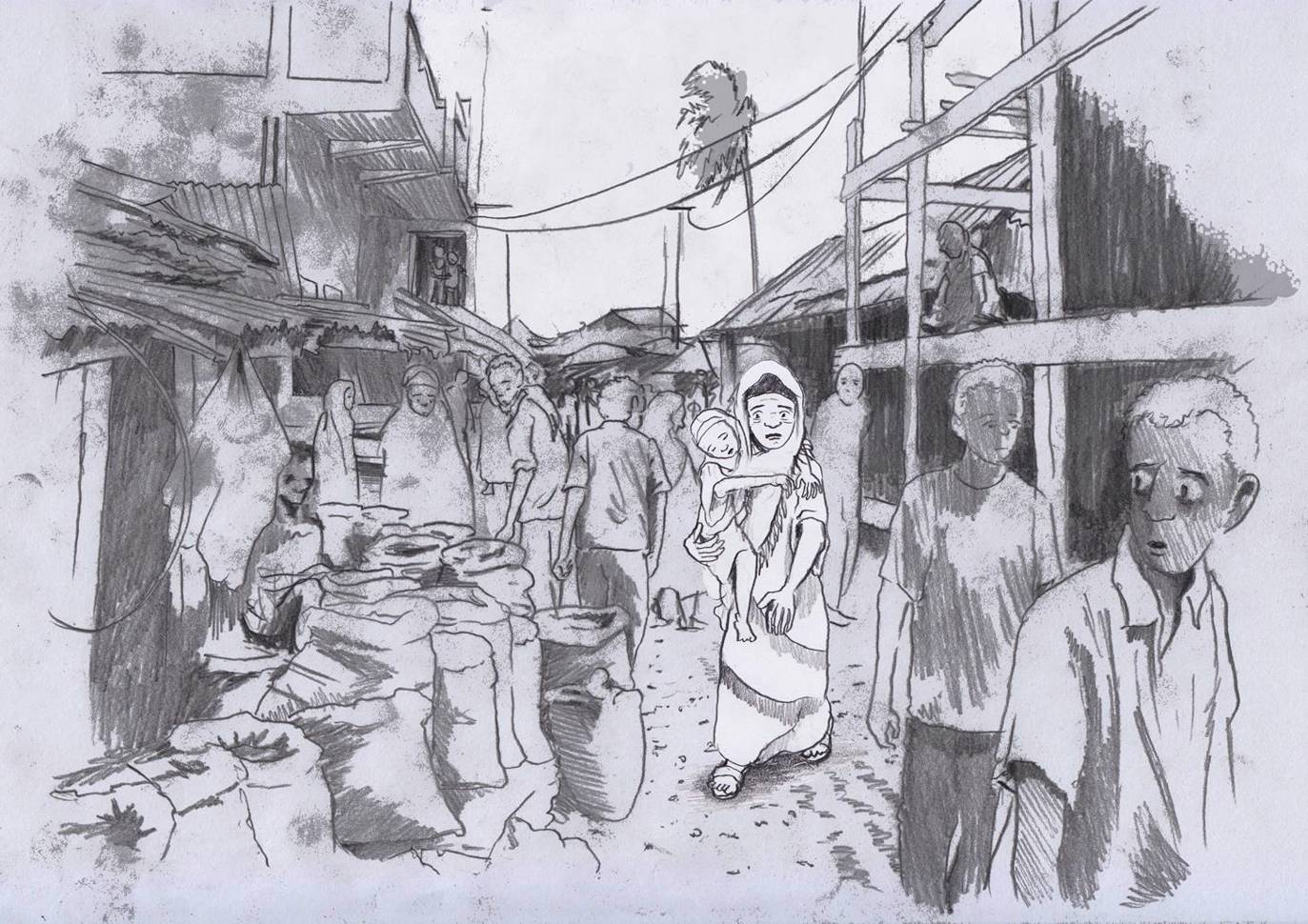 The project will focus on how individual deeds, in times of radical uncertainty and flux, inspire collective action or lead to new institutional practices in ways that determine the direction a society takes. The emphasis will lie on the small but often heroic everyday acts of common people who attempt to challenge dehumanizing trends of exclusion and abuse in violent conflict and civil war in Syria, Somalia and Myanmar.
The new project, led by Research Professor Cindy Horst and titled Societal Transformation in Conflict Contexts (TRANSFORM), has been awarded a 10 million Norwegian kroner budget from the Research Council of Norway.
In addition to Horst, project participants include Senior Researcher Marte Nilsen (PRIO), Senior Researcher Kjetil Selvik (CMI), Lecturer Tamar Groves (Universidad de Extremadura) and Research Fellow Benjamin Dix (SOAS).
The project will run from May 2017 until May 2020. Below is a summary of the project and its aims:
TRANSFORM: Societal Transformation in Conflict Contexts
In times of radical uncertainty and flux, how do individual deeds inspire collective action or lead to new institutional practices in ways that determine the direction a society takes? What can we learn from conflict contexts about the driving forces of societal transformation? TRANSFORM studies the small but often heroic everyday acts of common people who attempt to challenge dehumanizing trends of exclusion and abuse in violent conflict and civil war. The project involves a close examination of the origins of individual deeds in violent conflict, and the process by which these acts encourage collective action and new institutional practices. The individual, social and institutional drivers of transformation have not been studied systematically within one project, as disciplinary divides often prevent insights on one from informing research on the others. Thus, the project aims to make a theoretical contribution to the agency-structure impasse in the social sciences and humanities – an impasse that hides a fundamental disagreement about the driving forces of societal transformation. TRANSFORM combines a strong social anthropological and political philosophical curiosity about the normative aspects of moral acts in situations of radical uncertainty with empirical research on actual practices and processes during transformative moments in the history of violent conflict and civil war in Syria, Somalia and Myanmar. Data collection combines life histories and institutional ethnography with a new method that uses graphic illustrations in focus group discussions, and will take place in the three countries and/or among refugee communities from these countries in the region and in Norway. Collecting data on the societal impacts of ordinary citizens' moral counter-acts of empathy, care and protection in conditions of suffering and marginalization, TRANSFORM aims to make a ground-breaking contribution to the newly established field of the 'anthropology of the good' (Robbins 2013)