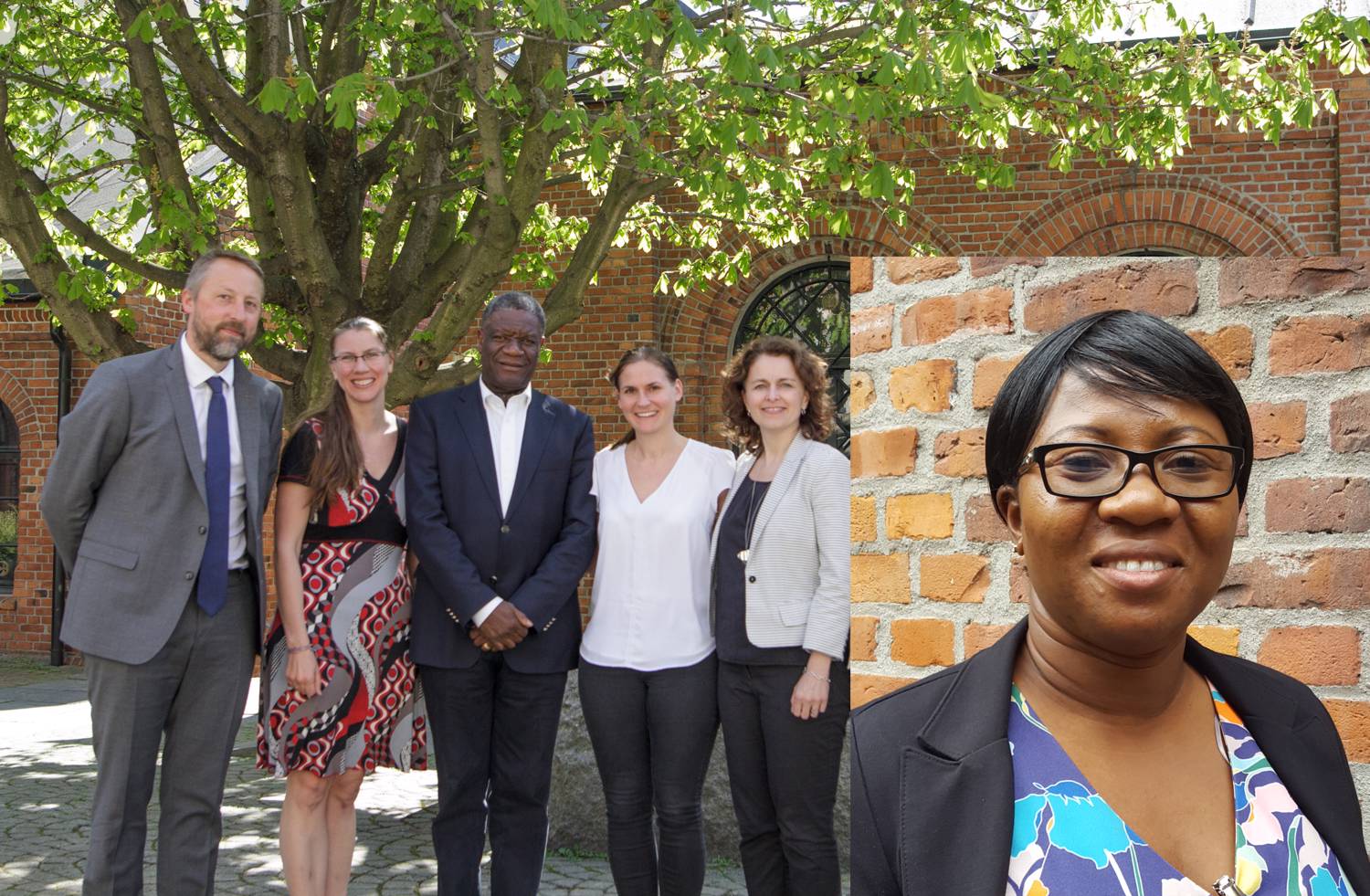 PRIO Congolese partners Dr. Denis Mukwege and Dr. Christine Amisi visited PRIO in late April and early May. They work together with PRIO to improve the situation for women in Eastern DRC by studying the impact of various support programs for survivors of rape and sexual violence.
Dr. Mukwege showed his appreciation of the PRIO research collaboration:
- The research we are doing with PRIO will help us a lot to know how to conduct our work in the future.
Dr. Mukwege is the founder and Medical Director of the Panzi Hospital in the Democratic Republic of Congo (DRC). He is considered one of the leading experts on repairing the physical damage from sexual violence. In addition, Dr. Mukwege is one of the world's most visible advocates for women's rights and quality health care for all.
Dr. Christine Amisiis a medical doctor at the Panzi Hosptial and a principle researcher at the International Centre for Advanced Research and Training (ICART).
Since 2014, PRIO and Congolese researchers at ICART have collaborated on research to improve the situation for women in Eastern DRC. The aim is to develop clear recommendations that can be used in the development of the support programs to shape more effective programs for the surviving women. The collaboration is titled Female Empowerment in Eastern DRC. Dr. Mukwege is one of the founders of ICART and part of the Female Empowerment Project.
During their stay, Dr. Mukwege and Dr. Christine visited PRIO for informal discussions with PRIO researchers, particularly those who work on the Female Empowerment project and the Gender Peace and Security Centre. The discussions focused on joint research interests and collaboration.
Dr. Mukwege stressed the importance of scientific research for his daily work at the Panzi hospital:
- Research can help us to make corrections if we are doing things in a bad way. We can change, we can get recommendations to help us perform our work in a good way.
Dr. Christine Amisi also participated at the conference: A gender perspective on demography and conflicts, co-organized by the Research Council of Norway, Norad and the Ministry of Foreign Affairs. Dr. Christine Amisi presented the main research findings and policy recommendations from the Female Empowerment project.
Dr. Denis Mukwege was in Oslo to participate at the Norwegian Church Aid's seminar on wartime rape and sexual abuse.
In 2017, PRIO and ICART is starting a new research project together, entitled Transforming pain into power: Assessing the long-term effects of female empowerment training in eastern DRC. This project is led by Ragnhild Nordås and is funded by the Folke Bernadotte Academy. The main purpose of this project is to provide evidence-based knowledge on what works in the longer term to empower women, increase female participation in key positions in societies, and create female leaders. The emphasis is on situations where women have been victimized by war and amongst vulnerable segments of the female population.