Why do some conflicts generate massive displacement flows, while others do not?
Conflict-induced migration is one of the most pressing global issues of our time. However, existing literature has largely been unable to explain variations in the scale of people displaced by conflict.
CONMIG employs mixed-methods to understand how different forms of violence and levels of intensity affect forced migration, and to where individuals are likely to flee. Hosted at PRIO, it brings together talented scholars within both conflict and migration studies.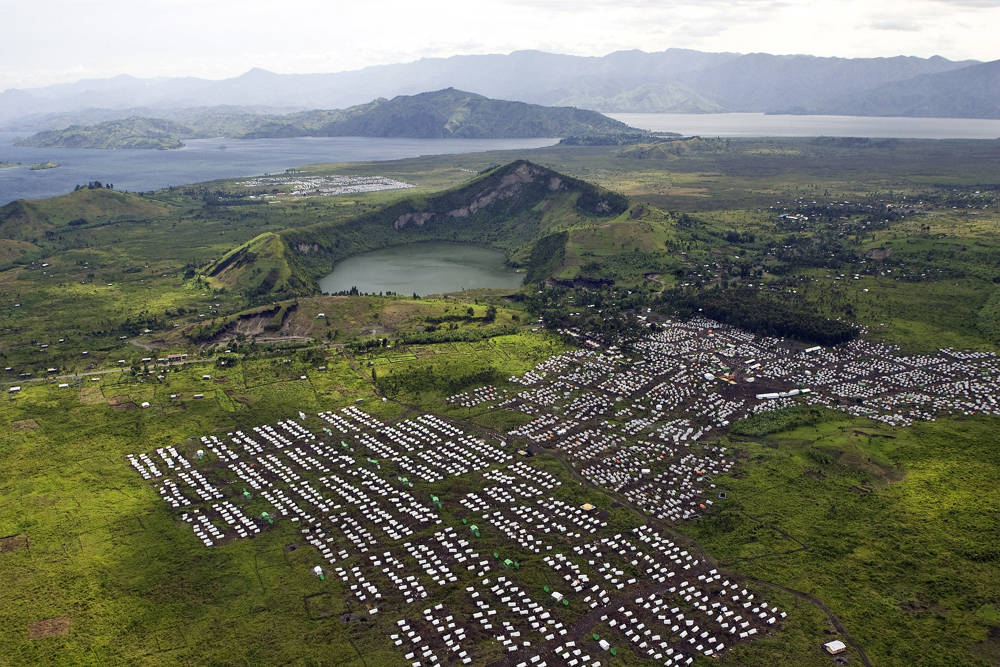 Mugunga I and II (in the foreground) and Bulengo (in the background) camps of Internally Displaced Persons (IDPs), Kivu Province DR Congo. Photo: UN Photo/Marie Frechon
CONMIG addresses three fundamental shortcomings in the literature:
First, CONMIG introduces a sub-national research approach, by linking disaggregated data on conflict with new data on sub-national migration patterns for Africa between 2000 and 2015.
Second, whereas previous research tends to conflate conflict to a binary phenomena, the CONMIG project will measure the local impact of different forms and intensities of violence on displacement, separating between state-based violence (between government and a rebel group), non-state violence (between two rebel groups), and one-sided violence, where civilians are targeted by either a government or a rebel group.
Third, research striving to explain conflict-induced migration has largely failed to capture the opportunities of where to flee, or whether such opportunities exist. CONMIG will use sub-national data and qualitative interviews to analyze the characteristics of locations where people seek refuge. Qualitative interviews and mapping tools will be used to trigger reflections on push and pull factors for individuals' decisions on where to migrate.
Improved knowledge about how conflict causes forced displacement and to where people flee can aid in developing research-based interventions to ease the consequences and to develop early-warning systems that identify populations at risk.
Improved, actionable understanding of how, and under what conditions, conflict violence is especially likely to generate out-migration will help humanitarian actors better prioritize among areas of operation and prepare for impending emergencies.