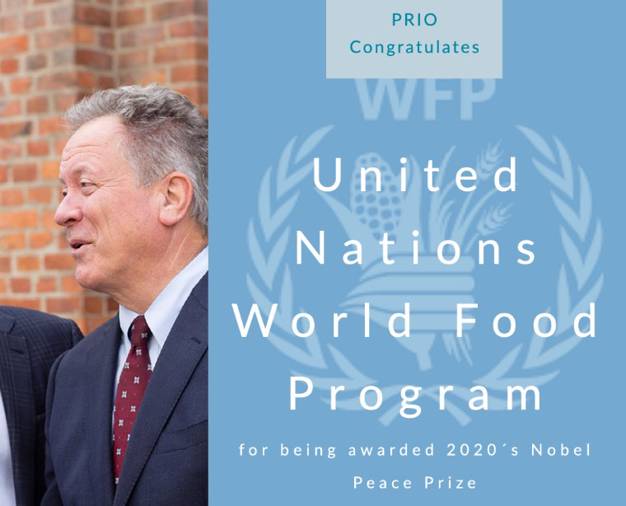 The Norwegian Nobel Committee has awarded the 2020 Nobel Peace Prize to the World Food Programme. PRIO Director Henrik Urdal says the prize is extremely welcome, "also speaking to one of the great challenges of our time: the increasing number of refugees worldwide."
The WFP was on top of Director Urdal's Nobel shortlist in 2018, and has been a long-time favorite. "It highlights strong support for international collaboration, it's an acknowledgement of the relationship between conflict and hunger, and it's a prize for the work to protect refugees," says Urdal.
PRIO's research has long addressed the relationship between hunger and conflict with projects such as CROP, led by Halvard Buhaug, CLIMSEC, Ida Rudolfsen's research on food insecurity, and researchers such as Scott Gates, Håvard Hegre, Håvard Nygård, and Håvard Strand looking into conflict trends related to food, development, and conflict, as well as Buhaug, Elisabeth Lio Rosvold, and Siri Aas Rustad researching drought and development.
PRIO also has a long cooperation with David Beasley, Director of the World Food Programme. In 2018 he visited PRIO for a seminar titled "How Can Improved Food Security Alleviate Conflict?" and also contributed to the PRIO blog with the piece "A Path to Peace and Stability Through Food Aid".