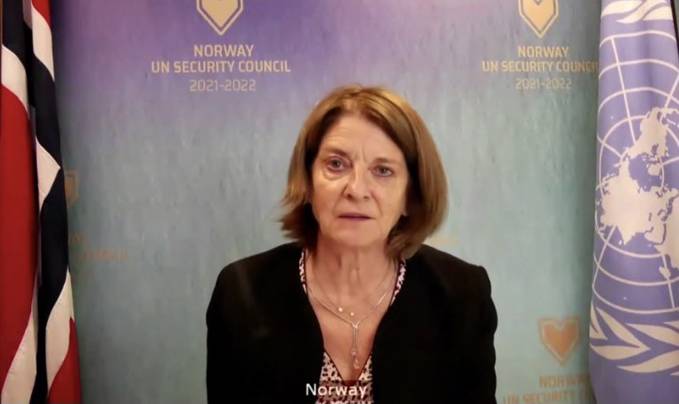 On the 10th of April Norway has served on the UN Security Council for 100 days. Considerable resources and political capital were invested in becoming a member of the Council for the period 2021-22. Norway joined the Council with high ambitions and strong confidence in what a non-permanent member and small state could bring to the table. The following four thematic priority areas have guided Norway's work on the Council: peace diplomacy, inclusion of women, protection of civilians, and climate change and security. After 100 days, where does Norway stand? Has Norway been able to deliver on its promises and live up to expectations? Has the pandemic perhaps made diplomacy at the UN Security Council particularly difficult? And what are the major challenges ahead?
Joined by a group of PRIO experts on the four thematic priority areas the PRIO GPS Centre invites you to a webinar where these questions will be addressed.
To join the event, please click here.
To sign up and get a reminder of the event, register by clicking on the button on the top right.
Program:
Opening remarks by Andreas Løvold, Director of the Section for coordination of UN Security Council affairs at the Norwegian Ministry of Foreign Affairs.
Peace diplomacy by Kristian Berg Harpviken, Director of the PRIO Middle East Centre and Research Professor at PRIO.
Inclusion of women by Louise Olsson, Senior Researcher at PRIO.
Protection of civilians by Maria Gabrielsen Jumbert, Research Director and Senior Researcher at PRIO.
Climate change and security by Halvard Buhaug, Research Professor at PRIO.
The event will be chaired by Torunn L. Tryggestad, Deputy Director at PRIO and Director of the PRIO Centre on Gender, Peace and Security.
The event will be recorded.
Read more about Norway's priority areas on the Security Council here.