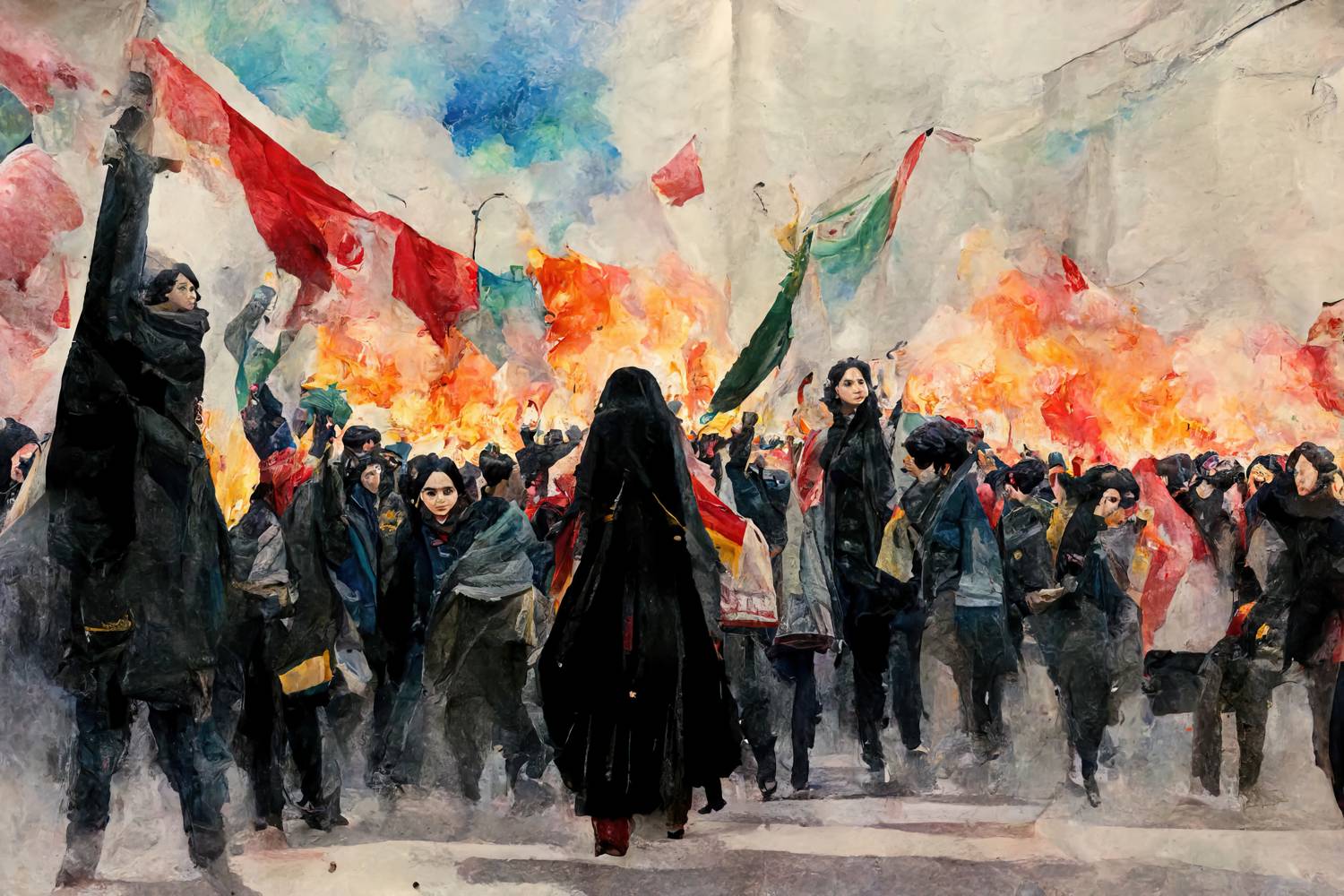 How can we understand women's agency in the current protests in Iran? What are the prospects of their success and what impacts can they have for Iran more widely across the region? Finally, what are some options for policymakers in response to the ongoing situation?
The PRIO Middle East Centre in collaboration with the PRIO Centre on Gender, Peace and Security invite you to a discussion of the women's protests in Iran.
Mahsa Amini's death in September 2022, while in the custody of Iran's "morality police" for wearing a hijab improperly, has unleashed country-wide protests in Iran, largely led by women. This groundswell of civil disobedience that has been met with violence by security forces. Two months on, there is little sign of the protests abating. Instead, with mounting number of casualties and detentions, they have they have spread to other segments of society.
In this seminar, we will begin by situating the role of women's activism in a historical perspective to understand their political agency. We will then discuss the short and long-term prospects of the ongoing protests, analyzing how they may impact Iran and the region, and finally, consider some of the policy options available for policymakers.
A Q&A will follow the discussion.
The seminar starts at 09:00, with a light breakfast served from 08:30.
Panelists
Dr. Kristin Soraya Batmanghelichi. Associate Professor at UiO, a feminist scholar whose research focuses on contemporary women's movements, sexuality, and gendered public space in Iran and the modern Middle East
Dr. Mahmood Amiry-Moghadam. Professor of medicine at UiO and founder and leader of the organization Iran Human Rights who has worked on monitoring human rights violations in Iran for the past 15 years.
Dr. Samira Amini-Hajibashi. Cognitive neuroscientist and Senior Researcher at PRIO. She is a civil society activist who has participated in all major political protests after the revolution including the Green Movement protests.
The panel will be moderated by Dr. Pinar Tank, Senior Researcher, PRIO with opening remarks by Torunn Tryggestad, Director of the PRIO Centre on Gender, Peace and Security.
MidEast Breakfast
The PRIO Middle East Centre hosts a series of breakfast seminars, catering to Oslo's diverse community of MidEast watchers. The series will draw attention to current issues, and discuss those in the light of historical, regional and global trends. The MidEast Breakfast provides an opportunity to combine breakfast with food for thought in a compact one-hour format.
This event is in collaboration with the PRIO Centre on Gender Peace and Security and part of Oslo Peace Days 2022.